This dress is so uncomfortable after eating loads of pasta.
I rediscovered these shoes after they were lost for about a year, they have sequins stuck in the inside soles, I don't know how that happened. Office used to do some really cute geeky shoes about 3 years ago. Last time I remember wearing them was to a London hairdressers appointment where the woman doing my hair said: "I'm going to assume you are geek chic?".  I was wearing a Kate Moss dress at the time too, so that's how seriously geeky these shoes are.
Anyway, I really like them and I love this dress that my aunty bought me for Christmas, I tried to wear it New Years Eve but I was too full of carbs to cope.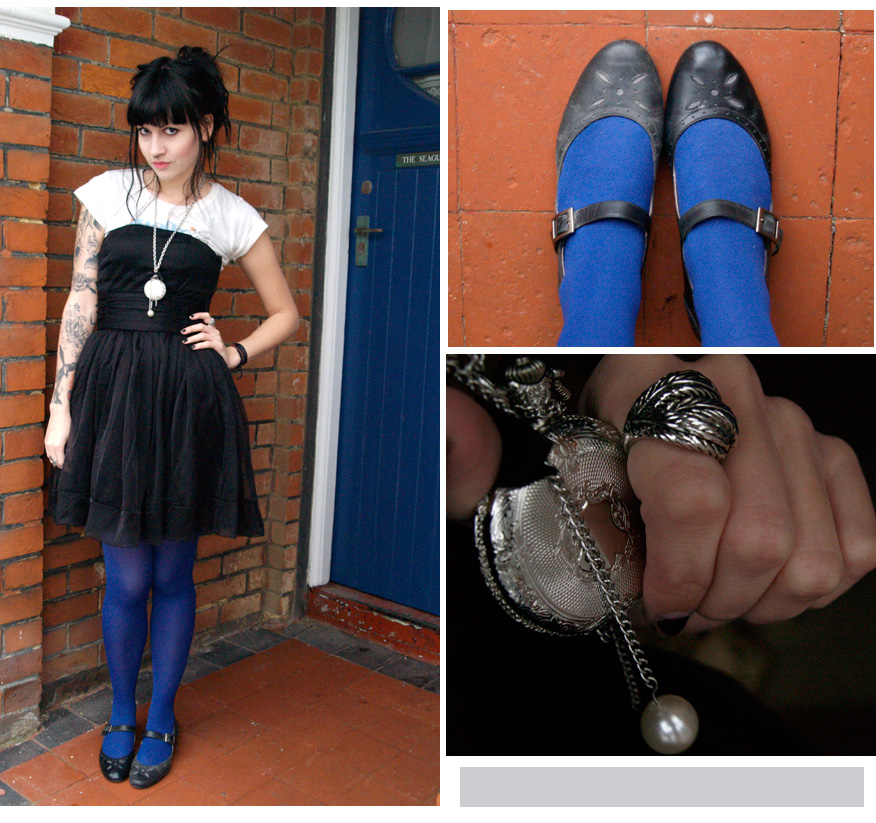 Dress: H&M
T-shirt: Topshop
Tights: Ebay
Shoes: Office
Necklace: Topshop
Ring: Asos